Today is my youngest's birthday! Yesterday he was unbelievably excited, telling everyone that in the morning he was going to be 5 years old. Even the teller at the checkout was informed of this exciting fact – he really didn't seem interested but politely said "that's nice".
In celebration of my son's last day of being 4, I made Fairy Bread. (Any excuse for making something, right?) Fairy Bread is another classic Australian children's party food. It probably became so popular because it takes minutes to prepare, and keeps well. Most parents probably made it the morning of the party, before the rush began.
I have very happy memories of Fairy Bread. It was reserved only for birthday's and therefore holds a special place in my heart. It would come out and my eyes would go straight there – and why not? It's bread and butter (already a childhood favorite) with sprinkles on top. That's a kid's dream food!
I hadn't eaten Fairy Bread in years, but I had to try it yesterday. To be honest, I was a little disappointed. It didn't quite live up to those childish memories. However, my 3 children thought that it was the most wonderful thing ever! It's good to know that it still can impress the younger set! Maybe I'll have to make it a birthday tradition so that the memories can live on.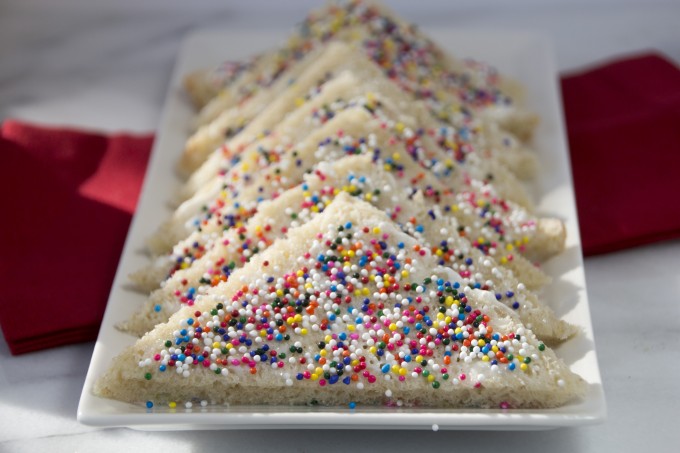 Perhaps, in honor of my home and my American readers, we could call this Funfetti Bread. Funfetti seems to be the word for all food sprinklely and fun!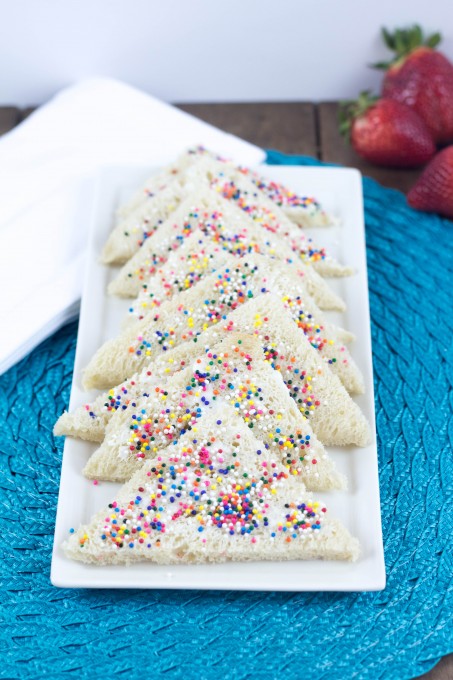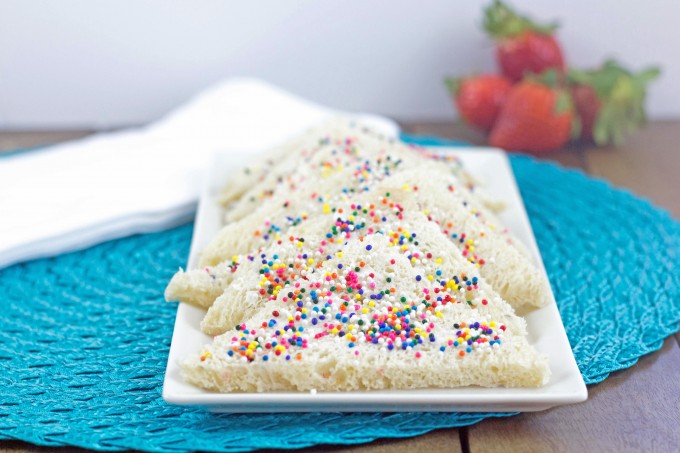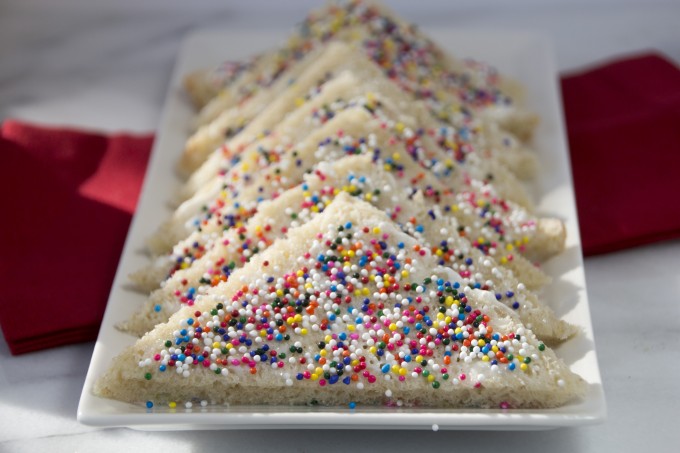 Fairy Bread
2014-04-29 00:06:24
Ingredients
4 slices bread
8 teaspoons butter
8 teaspoons sprinkles
Instructions
Cut the crusts off the 4 slices of bread and generously spread butter over the bread.
Cut the bread into triangles.
Sprinkle the sprinkles over the buttered bread.
If not serving immediately, cover with plastic wrap or place in an airtight container.
Cookies or Biscuits? http://www.cookiesorbiscuits.com/