If you love coconut and oatmeal, you are going to love this breakfast! About a month ago I decided that I was no longer going to buy packaged cereal for myself. As a result, eggs and oatmeal have been featuring heavily on my personal breakfast menu lately. This Maple Syrup and Coconut Oatmeal is quickly becoming a favorite of mine. From the first moment I tasted this, I knew it was going to be a repeated meal.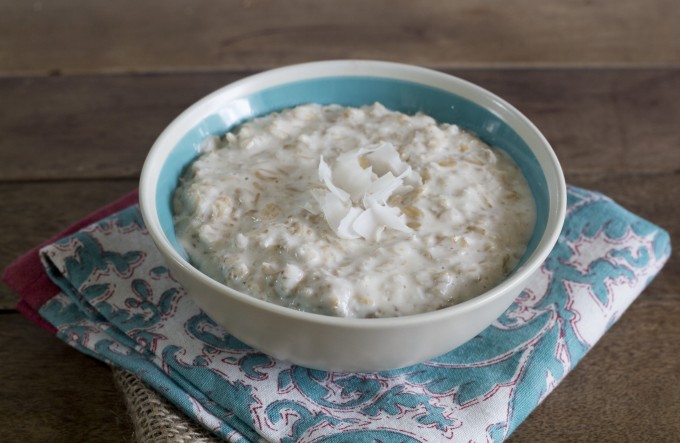 Instead of cooking this oatmeal in water, I switched the liquid to coconut milk. That helped the oatmeal absorb that lovely coconut flavor. I also added some shredded coconut to strengthen the flavor. Right before serving, I sweeten the oatmeal with maple syrup. I have experimented with other sweeteners but this was my favorite. If you prefer, you could use brown sugar, stevia or another sweetener of your choosing.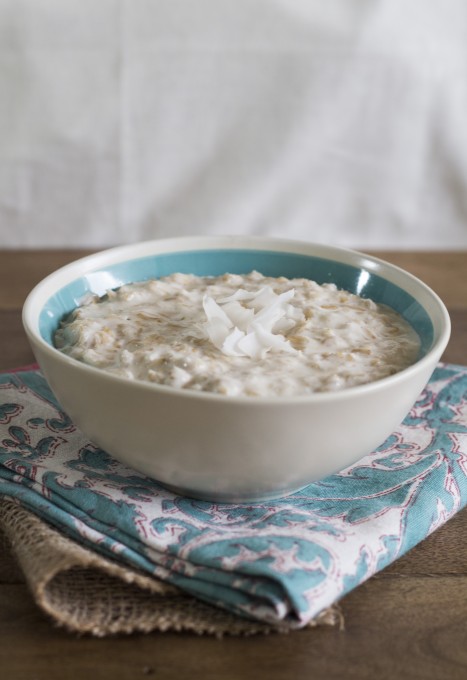 Have I ever mentioned that coconut is one of my favorite flavors? I'm sure you would never have guessed. This breakfast has reminded me that I need to share my Coconut Cream Pie with you!
This recipe serves 2. I usually eat it with coconut flakes on top, but it also tastes great with berries and nuts.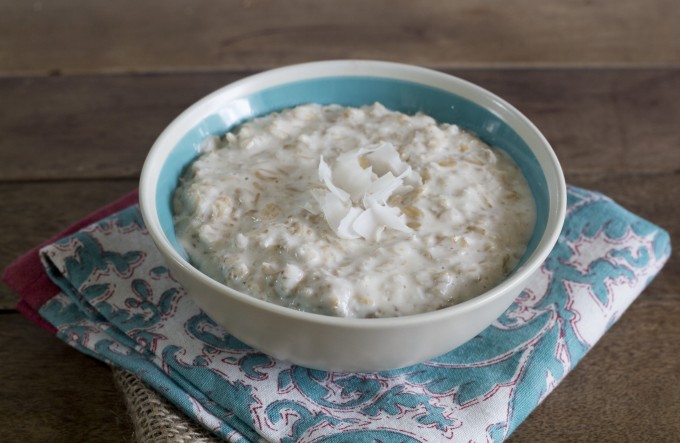 Maple Syrup and Coconut Oatmeal
2014-04-25 11:54:05
Ingredients
1 can coconut milk (14oz)
1 cup old fashioned rolled oats
1/4 cup unsweetened shredded coconut
2 tablespoons maple syrup
coconut flakes (optional)
Instructions
In a medium sized saucepan, bring the coconut milk to a boil.
Add the old fashioned rolled oats and shredded coconut, reduce the heat, and cook for 10 minutes. Stir occasionally. (If you are using a different kind of oats, please follow the cooking directions on the package).
When the oatmeal is cooked, add the maple syrup and stir until it is well combined with the oatmeal.
Serve hot, with coconut flakes on top.
Cookies or Biscuits? http://www.cookiesorbiscuits.com/
If you like oatmeal, you might like to check out my
Creamy Banana Oatmeal