Coconut Pie is the prefect dessert for a summer evening! Bring it out after a barbecue and impress your family or guests. It is served cold and every mouthful is creamy, coconut deliciousness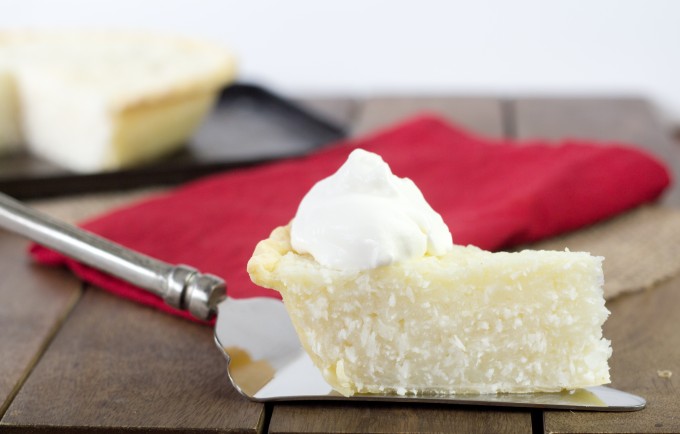 This is another recipe from my mum. I only remember her making this Coconut Pie a few times, but when I moved to America it was on my list of "Must Get from Mum" recipes.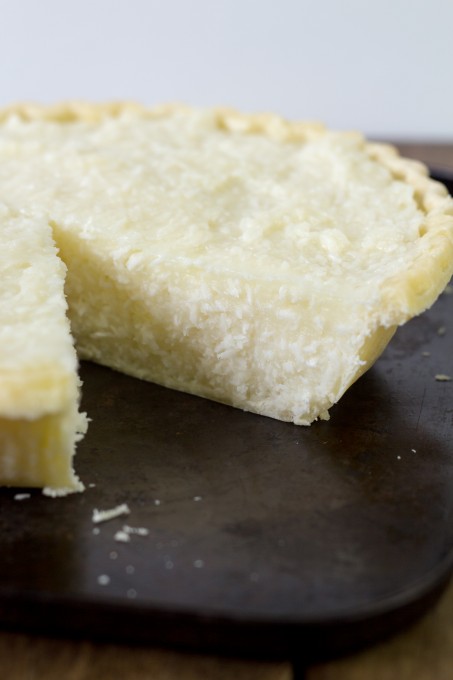 This is a no bake pie. The filling is cooked on the stovetop and then poured into a precooked pie crust. The key to a successful pie is to stir, stir, stir. By stirring constantly, you prevent the filling from sticking to the bottom of your saucepan. It gives your arm a mini workout, as it takes about 15 minutes of continually stirring. Don't let that deter you though – the taste is worth while!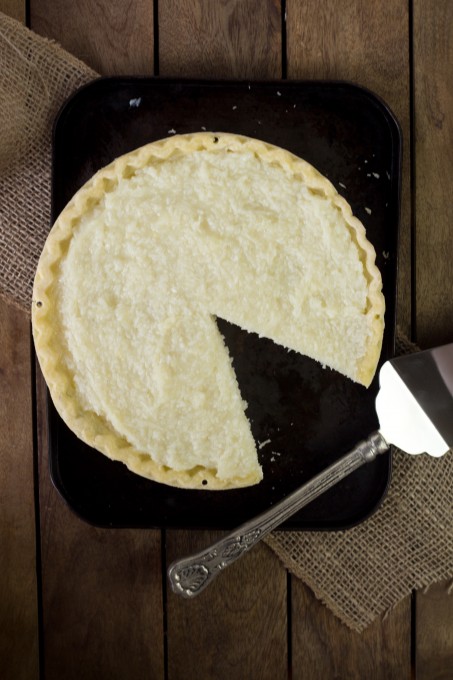 As this is a no-bake pie, it's important to prepare your crust before hand. If you are using a store bought pastry crust (mine is a Gluten Free Crust from Whole Foods) then you will need to bake it for about 30 minutes in the oven prior to filling. I suppose that means it's not really a no-bake – got to love these cooking terms! Use pie weights or dry beans to prevent the crust from puffing up. Alternatively, you can prick the bottom of the pie crust to allow air to escape.
The recipe is perfect for an 8″ pie crust. I double the quantity to fill my deep dish 9″ pie crust.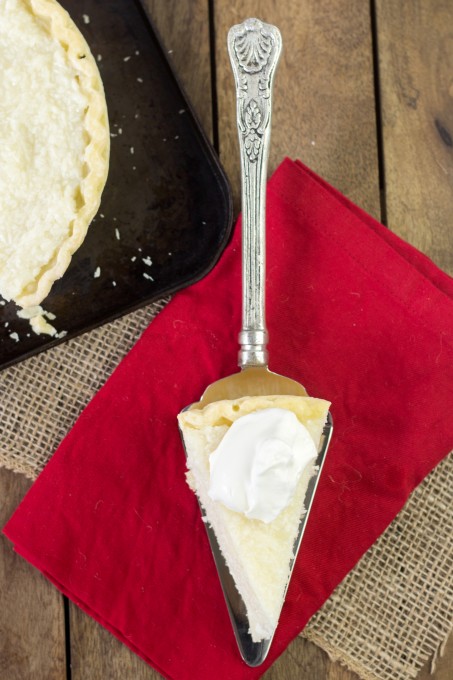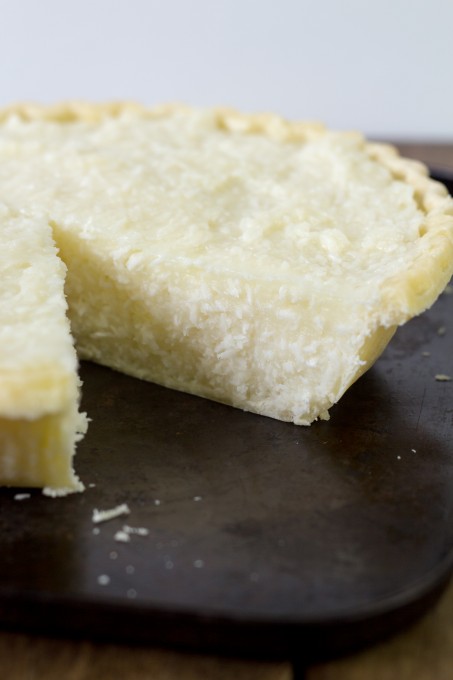 Coconut Pie
2014-06-09 17:19:51
Ingredients
pastry shell 8 inch pre-cooked
2 ½ tablespoons powdered milk
½ cup sugar
¼ cup cornstarch
1 ½ cups, water
1 egg, beaten
¾ cup coconut, unsweetened shredded
1 teaspoon vanilla extract
Instructions
Pre-bake your pie crust according to directions or recipe.
Place the powered milk, sugar and cornstarch in a medium sized saucepan.
Slowly add the water and cook over medium heat until mixture boils, stirring constantly.
Allow the mixture to boil for 3 minutes, stirring constantly.
Remove the saucepan from the heat and add the egg. Stir quickly for 1 minute.
Return the saucepan to the stovetop and lower the temperature. Heat the mixture over a low temperature for 5 minutes, stirring constantly.
Remove from the heat and add the coconut and vanilla. Stir until the mixture is blended.
Pour the mixture into the prepared pastry shell. Place in the refrigerator until set, about 4 hours.
Notes
If you are using a deep dish 9" pie crust, you will need to double this recipe.
Cookies or Biscuits? http://www.cookiesorbiscuits.com/