Lamb is one of my favorite meats. I don't think there is much that beats a lamb roast for dinner. I especially love that there are always leftovers the next day. One of my favorite ways to eat leftovers is by making a Lamb Pita with some Tzatziki.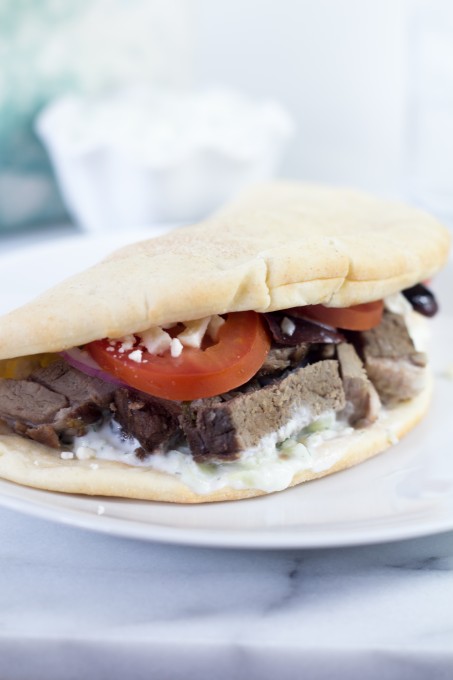 Tzatziki is a yogurt based, Greek sauce or dip. The combination of Greek yogurt (strained yogurt), cucumbers and herbs makes for a light, refreshing taste. It can be served with meats, like on this Lamb Pita or you can use it as a dip and serve it with fresh vegetables or crackers. What ever way you eat it, it's delicious!
Some people like their Tzatziki with large chunks of cucumber. I like mine to be smoother, so I use a food processor to chop the cucumber and herbs. If you go with the larger cucumber chunks, you might find it easier to finely chop your herbs and mixing the tzatziki by hand.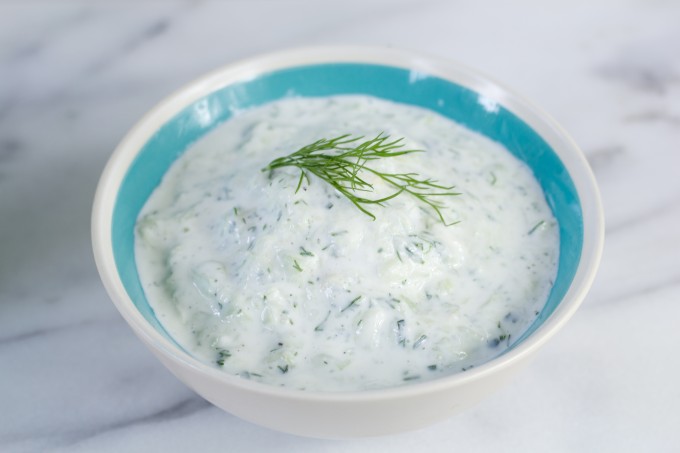 I have to confess, I have never made my own pita bread. It's on my "must do one day" list. When we lived in California I had a friend from Israel who made the most amazing pita bread I have ever tried. One day, I'm going to get around to making some bread just like hers. One day. However, for a quick sandwich, I'm good with some store bought pitas. Lunches for me need to be quick, and this Lamb Pita is made in record time.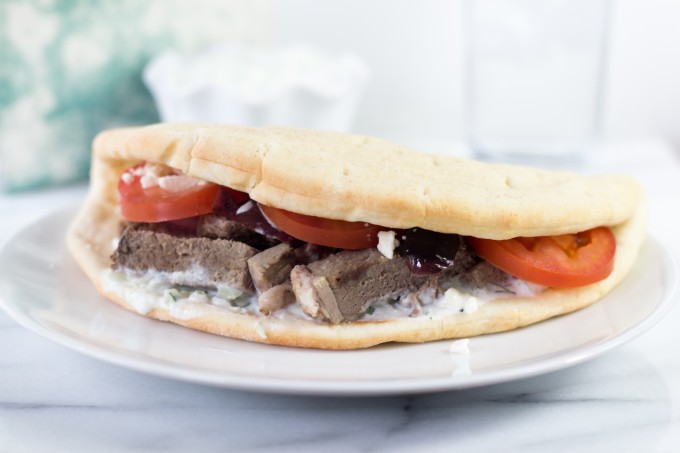 I have added tomato, olives and feta to this lamb pita. I usually add cucumber too, but I had just used my last one in the tzatziki. I like that combination because they are typical ingredients found in a Greek Salad. But there is no reason why you can't add any other salad items that you like!