I ate Key Lime pie for the first time last year. I can't believe it took me this long as it's so delicious. It reminded me of a cross between my favorite No-Bake Lemon Cheesecake and a Lemon Meringue Pie.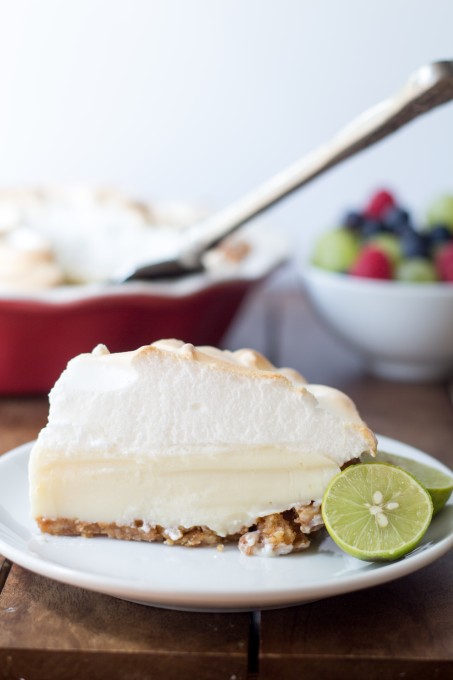 My very first taste of Key Lime Pie was a part of a 12 day Christmas challenge, where every day we tried a new food. There were a couple of foods which I had tried before, but all of them were new for our children. It was such a fun activity, and we will probably do it again this year, although this time I'm going to avoid the lead up to Christmas! Not all foods were liked in our challenge but this one was a huge hit. It wasn't everyone's favorite (that was reserved for Baked Alaska) but it was pretty high up on everyone's lists.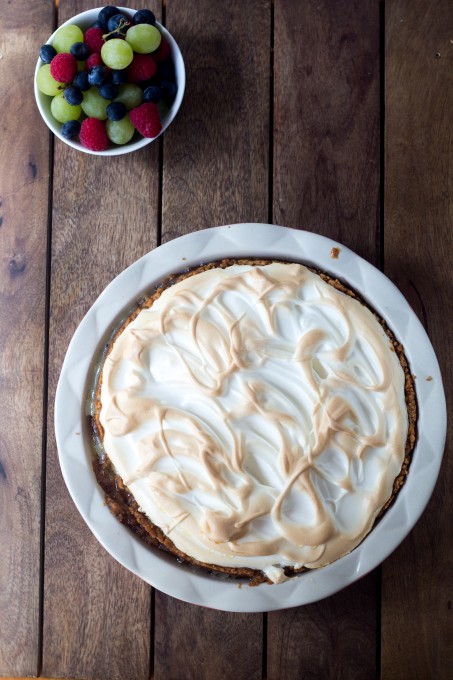 Traditionally, a Key Lime Pie is made with a Graham Cookie crust. As my husband loves Key Lime Pie, I needed to make a gluten free crust. Graham Crackers are made from Graham wheat, so there is no way I can alter this crust and stick to the traditional crust. I have now tried two adaptions – one a ginger snaps cookie base and the other an animal cracker cookie base. This one is the animal cracker base – I used the Kroger Brand – Simple Truth Gluten Free Animal Crackers. It was pretty good, but I definitely preferred the Mi-Del Gluten Free Ginger Snaps Cookies. I just thought the stronger but sweet ginger flavor paired better with the tartness of the key lime.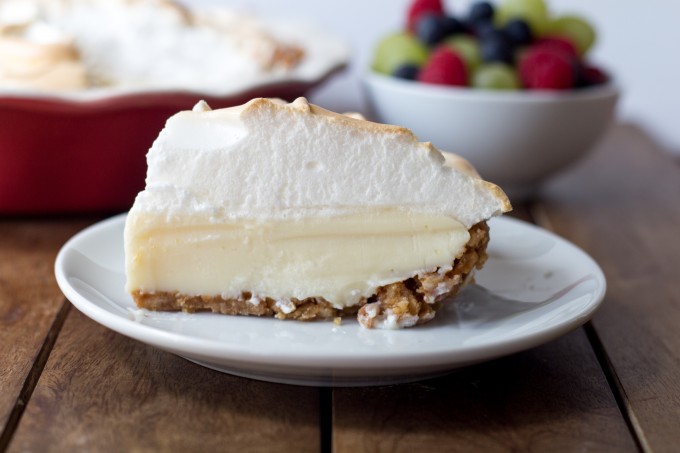 If you cannot get your hands on Key Limes, just use regular Limes. The result will be a slightly sweeter pie as they are not as tart as Key Limes. Key Limes are very small compared to regular Limes, as you can see in the picture below. They are picked when they are still green, but turn greenish-yellow when they are ripe. You can use both the green and yellow Key Limes when making a Key Lime Pie.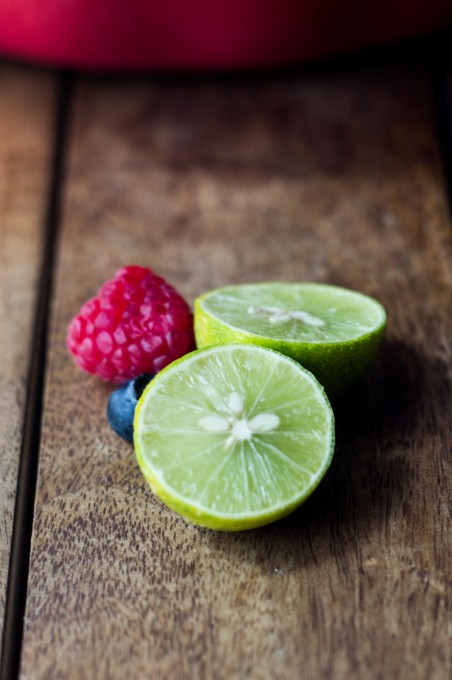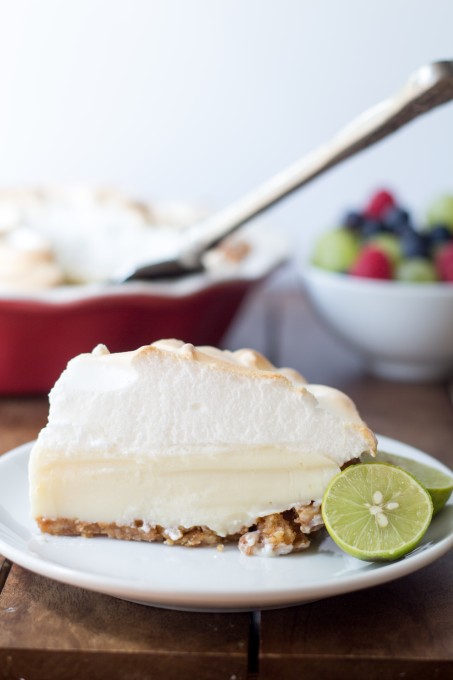 Key Lime Pie
2014-07-08 22:15:05
Cookie Base
8 oz graham crackers, ginger snaps cookies or animal crackers
4oz butter, melted
Filling
2 (14oz) cans sweetened condensed milk
1 cup fresh Key lime juice
Meringue
4 egg whites
2 tablespoons water
pinch salt
3/4 cup superfine baker's sugar
Instructions
Preheat the oven to 350° F.
Place the cookies in a Ziplock bag, and use a rolling pin to crush the cookies. Do not crush the cookies finely, as too much crushing will make the base too hard.
Transfer the cookie crumbs to a medium sized mixing bowl and add the melted butter. Mix until well combined. Spread the crumbs over the base of a 9" pie plate and press down firmly, using your hand or the base of a glass cup.
Bake the pie crust in the oven for 10 minutes. Set aside to cool.
Reduce the oven temperature to 325° F.
In a large bowl, combine the sweetened condensed milk and lime juice. Stir until combined. Pour into the prepared pie crust.
In a large bowl, combine the egg whites, water and salt. Beat on high speed until soft peaks form. Slowly add the sugar, beating well until the sugar has dissolved.
Spread the meringue over the filling.
Bake at 325° F for about 25 minutes or until the peaks of the meringue turn golden.
Chill overnight or for at least 8 hours.
Cookies or Biscuits? http://www.cookiesorbiscuits.com/