Marinated Olives and Feta are a great appetizer to take along to potluck parties. The marinade is made from olive oil, lemon juice, garlic, chili and herbs. As the oil soaks through the olives and feta, they take on those delightful flavors. For extra kick – your guests can eat the garlic and chili.
This is another recipe that comes from my mum. She first made it when I was a teenager, although I'm not sure where she found it. I'm just so glad that it's been added to my recipe collection, as it's quick and easy to pull together and always disappears at parties.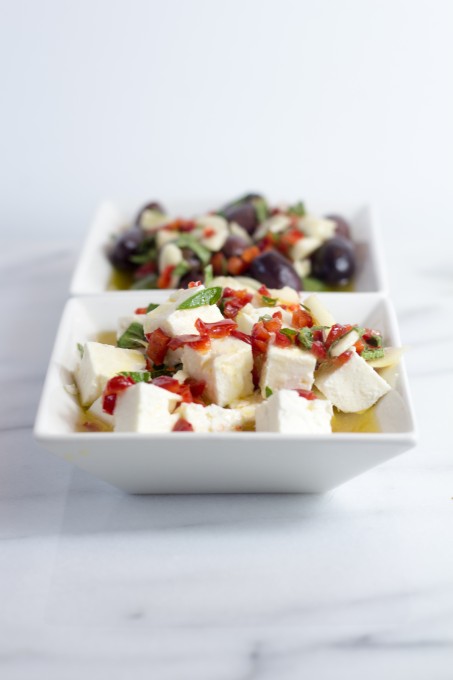 I like to separate the feta and olives, but you can always serve them together. Do not forget to bring along some toothpicks for serving!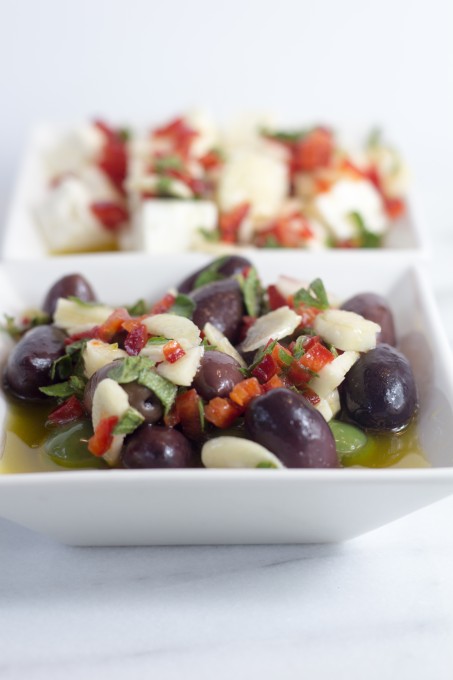 It's a good idea to buy pitted olives, or remove the pits before serving. Otherwise it makes it harder to use those toothpicks!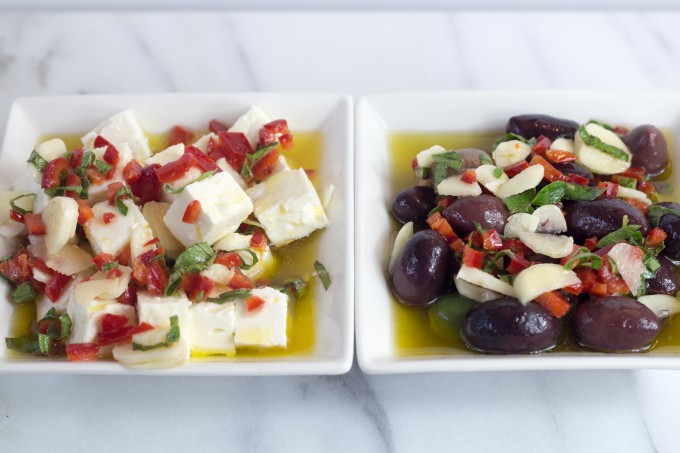 This recipe makes a fairly large quantity. I have halved the recipe in the photos, as I was making them just for my family.
Marinated Olives and Feta
2014-07-21 17:23:42
Ingredients
feta 1 lb, cubed
2 cups black or green olives
8 garlic cloves, sliced
4 chili, sliced
¼ cup fresh oregano, chopped
1 tablespoon fresh thyme, chopped
1 cup extra virgin olive oil
¼ cup lemon juice
Instructions
Place the feta and olives in separate bowls.
Sprinkle the garlic, oregano, chili and thyme over each bowl.
Whisk the olive oil and lemon juice together. Pour half of oil mixture over each bowl.
Serve immediately.
Cookies or Biscuits? http://www.cookiesorbiscuits.com/