On Monday, I shared a guacamole recipe with you. One of the main reasons I make guacamole is because I'm making Beef Nachos for dinner. I love the combination of sour cream and guacamole. My very first attempt at guacamole actually had sour cream in the recipe, but these days I much prefer to skip the sour cream in the guacamole, but add them both to Beef Nachos. That way, each bite tastes different – some with more sour cream some with less.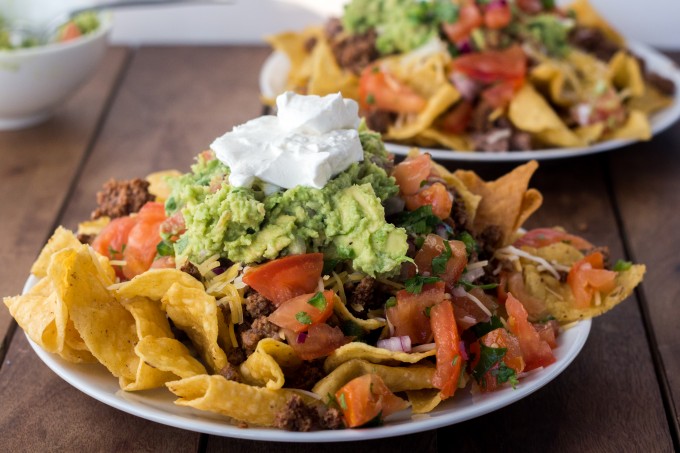 My kids cheer when I tell them we are having Nachos for dinner. To be truthful, we don't have them very often as they are more interested in eating the tortilla chips than the rest of the meal. They are improving with age, but the chips really are the highlight of this meal for them. For me, I love the fresh flavors of the salsa, guacamole and sour cream, blended with the spiced meat.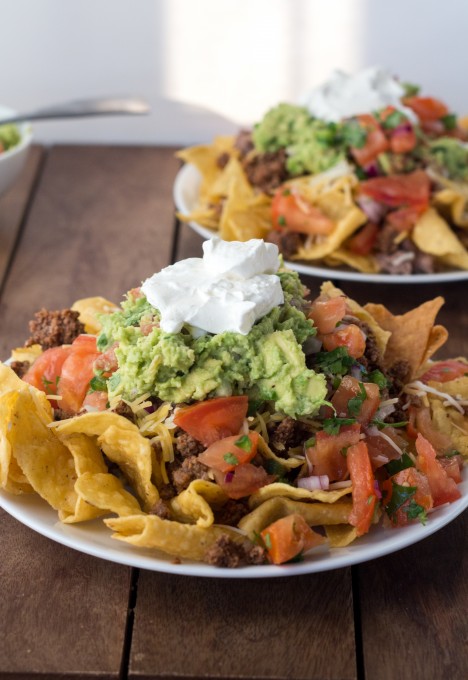 The great thing about this meal is you can make it all the toppings from scratch yourself, or you can buy the topping from the grocery store. The choice is yours – depending on your time and lifestyle. When I've been busy, I buy some fresh salsa and guacamole from the store. It then only takes about 10 minutes to prepare the beef and then dinner is almost ready! It's flexible too, for members of the family who don't like certain toppings.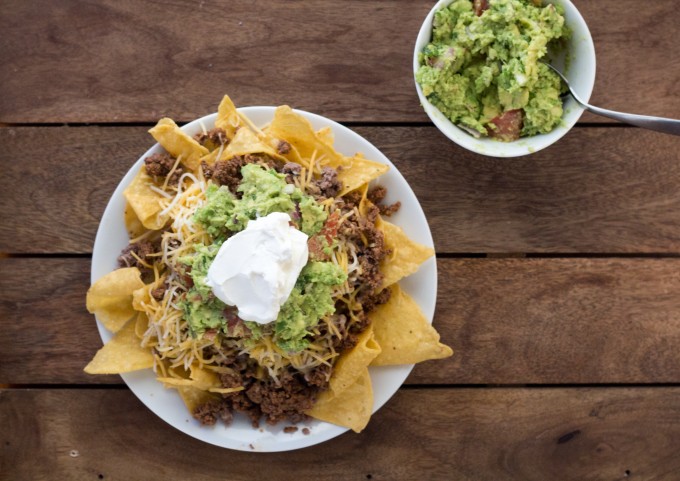 On days when I have more time, or I'm more organized, I make the salsa. If you would like a great salsa recipe, this one is my absolute favorite. It can be made up to a day ahead of time, so if I know I'm going to be busy at dinner time, I make it in the morning.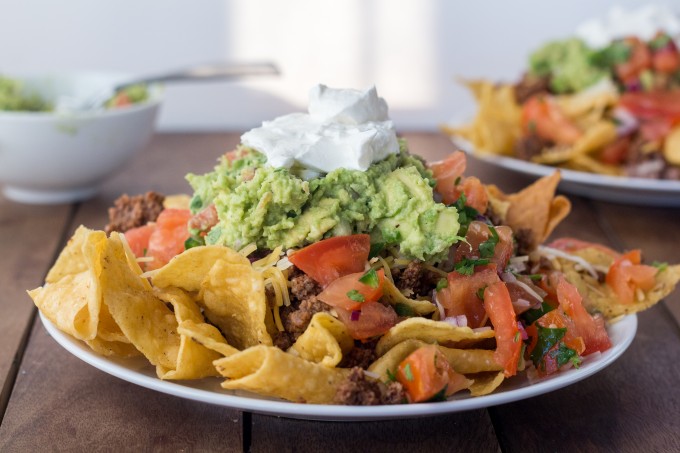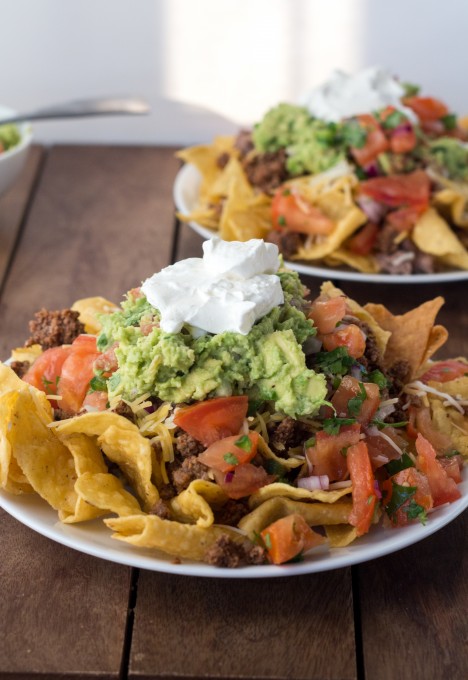 Beef Nachos
2014-07-16 23:52:28
Ingredients
1 lb ground beef
1 tablespoon taco seasoning, or to taste
8 cups tortilla chips
1 cup Mexican 4 Cheese blend
1 cup fresh salsa
1 cup guacamole
1 cup sour cream
Instructions
In a large frying pan, brown the ground beef. Add the taco seasoning and cook for another minute.
Layer the chips, cheese, beef, salsa, guacamole and sour cream on four plates.
Serve immediately.
Cookies or Biscuits? http://www.cookiesorbiscuits.com/