Afternoon tea is a big deal in our house. Fruit is always available, but sometimes I like to have something small and sweet ready for the kids. These Gingernuts are a perfect choice. They are a plain and simple cookie, with a light taste of ginger. Unlike a lot of commercial gingernuts, these are soft and chewy. Even my four year old eats them, and given how picky he has become lately, that's saying something.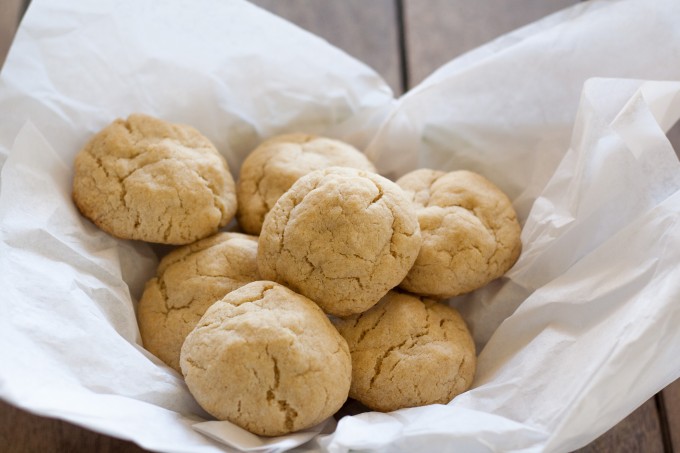 I feel like I'm following a family tradition when I make Gingernuts. Mum used to make these for us – and we would happily munch on them when we came home from school too.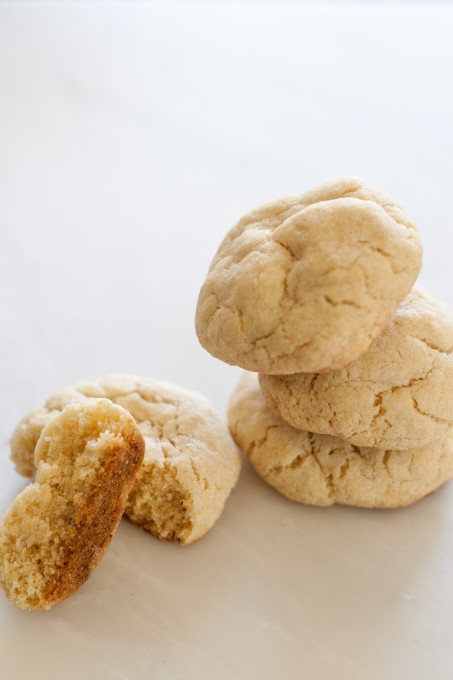 These cookies have been made with Namaste Gluten Free Perfect Flour Blend. I have successfully used other GF blends as well. They can also be made with regular plain flour. I always try to simply substitute gluten free flour in any recipe at least once. Sometimes it works, sometimes it doesn't. I know there is probably a magic formula out there somewhere so I don't have to deal with this trial and error cooking, but I've never worked it out. When my love first started eating gluten free, I could have cried with happiness when these worked the first time.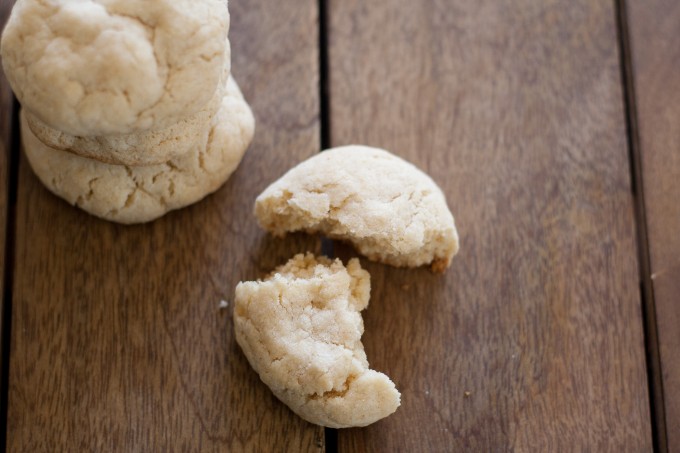 Try a Gingernut with a coffee or a cup of tea – you might fall in love too.
Gingernuts
2014-03-11 14:39:57
Ingredients
2 cups plain flour
3 teaspoons baking powder
1/2 teaspoon salt
1 cup sugar
3 teaspoons ground ginger
4 oz butter
2 tablespoons golden syrup
1 egg, beaten
Instructions
Preheat the oven to 350°F. Line two large baking trays with parchment paper, or grease the trays.
In a large bowl, add the flour, baking powder, salt, sugar and ginger. Mix with a wooden spoon.
Melt the butter in a microwave safe bowl for 30-40 seconds and then add to the flour.
Add the golden syrup and beaten egg. Mix with a wooden spoon until combined.
Roll the dough into small balls and place them on the greased baking trays, leaving about 1 inch between each cookie.
Bake in oven for 10-12 minutes. Allow the cookies to cool for about 5 minutes and then turn out onto a cooling rack.
Cookies or Biscuits? http://www.cookiesorbiscuits.com/